Nottingham mining
Dialect Poems
Mining Terms
National Coal Strike
Loading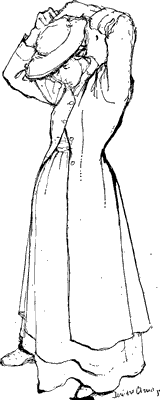 The Daughter-in-Law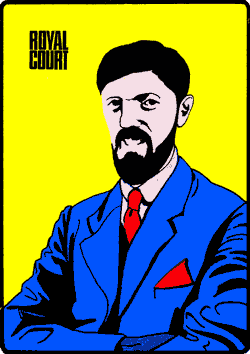 by D.H. Lawrence
The English Stage Society
Royal Court Theatre, 16 March 1967
The play takes place in Eastwood Nottinghamshire in 1912.
There will be one interval
In Peter Gill's fine production at the Royal Court, Lawrence might not have proved an English Chekhov but on its evidence, he could easily with perseverance have become our Strindberg ...' its as tensely scarifying as 'The Dance of Death'. Judy Parfitt is just right as Minnie, her bone-china intellectual palor flushed with thwarted sensuality.
Ronald Brydon Observer
One of the best performances I have ever seen, is by Anne Dyson, who makes the men's mother a wonderfully detailed figure, perfect in outline and full of that kind of acting sensibility that irradiates a role and makes It live.
Western Mail
... the play manages somehow to brand itself on the imagination. It took us back genuinely to its scene and its time. There was one point when we might have come from the Court to find instead of the lights of Sloane Square, the mining cottages of Eastwood, the Breach, and Dakins Row.

That kind of persuasiveness is rare in the theatre.
Illustrated London News
Credits
Mrs. Gascoigne
Anne Dyson
Joe Gascoigne
Victor Henry
Mrs. Purdy
Gabrielle Daye
Minnie Gascoigne
Judy Parfitt
Luther Gascoigne
Mike Pratt
Direction
Peter Gill
Scenery
John Gunter
Costumes
Deirdre Clancy
Lighting
Andy Phillips
Deputy Stage Manager
Juliet Alliston
Assistant Stage Manager
Richard Sydenham
Student Stage Manager
Michael Avory
Programme Edited by
Shirley Matthews
Properties built by
The English Stage Company Workshops
Set build by
Ray Addison
Set painted by
John Campbell Designs Ltd
Wigs by
Wig Creations
Furniture by
Old Times Furnishing Co. Ltd.
Wardrobe care by
Lux
Hoovermatic Washing Machine by
Hoover Ltd., Perivale
Electrical Installation by
Strand Electrical and Engineering Co.
Sound by
Stagesound (London) Ltd.
Properties by
Studio & T.V. Hire
Stage Properties
Pipe Tobacco
Gallaher Ltd
Costumes cut by
Deirdre Clancy
Costumes sewn by
Christine Collins
Men's Suits by
Charles Fox
Boots and kneecaps by
Woolley Colliery