Gill, Peter. 2009 Another Door Closed, faber and faber, ISBN: 9780571254781
Gill, Peter. 2008. Peter Gill Plays 2 Faber Contemporary Classics (£16.99) ISBN: 9780571245390 Includes Cardiff East, Cardiff East, Certain Young Men, The York Realist, and Original Sin
Haill, Lyn (Editor). 2008 Actors Speaking Oberon Books. 128pp (£12.99) 978 1 84002 776 1 | 1 84002 776 2.
In 1986, Peter Gill, then director of the National Theatre Studio, sent a group of young actors to interview their seniors about speaking on stage. The transcripts provide fascinating insights into the theatre of the past, but they also show how little has changed: the actor's primary tools are still the body and voice. Actors interviewed include Harry Andrews, Alec Guinness, Rex Harrison, Robert Stephens and Margaret Tyzack, with notes from John Gielgud. Peter Gill provides an introduction.

All NT Publications, and a wide range of other performing arts titles and merchandise, are available from the NT Bookshop. bookshop@nationaltheatre.org.uk or 020 7452 3456
Gill, Peter. 2001. Peter Gill Plays 1 Faber Contemporary Classics (£12.99) 0-571-21238-7. Includes The Sleepers Den, Over Gardens Out, Small Change, Kick for Touch, In the Blue and Mean Tears
Gill, Peter. 2001. The York Realist Faber Plays (£7.99) 0-571-21208-5. Includes The Look Across the Eyes and Lovely Evening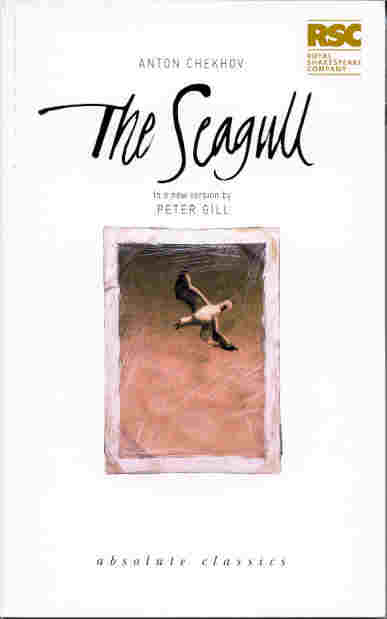 Gill, Peter. 2000. The Seagull by Anton Chekhov (in a new version by Peter Gill): Oberon Classics. (£5.99) 1-84002-150-0
Gill, Peter and Armitage, Simon, Eclipse/Friendly Fire, Connections series, Drama, Ages 11-19, December 1999, Nelson Thornes, UK, ISBN: 0748742905, 105 p. $17.95 paper original
Gill, Peter. 1999. Certain Young Men: faber and faber. 0 571 20191 1
Gill, Peter. 1999. Friendly Fire (in anthology of BT Connections National Theatre Young People's Plays) 0-571-20698-0: faber and faber.
Gill, Peter. 1988. Mean Tears & In the Blue: Theatre Communications Group. 1 870259 05 X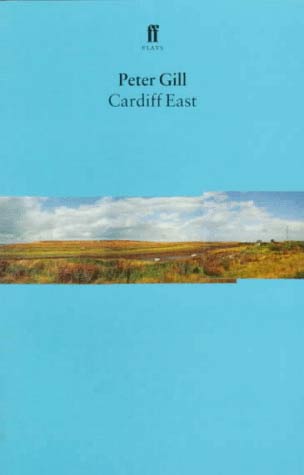 Gill, Peter. 1997. Cardiff East: faber and faber. 0 571 18138 X
Gill, Peter. 1997. The Look Across the Eyes (short story) Oberon Books Limited. 1 84002 005 9
Clum, John M. 1996. Mean Tears (in Staging Gay Lives, an anthology of Gay Theater, with a essay by John M Clum) Westview Press. 0 8133 2505 6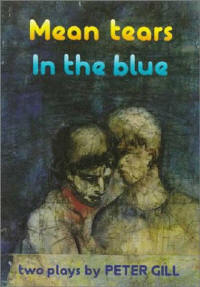 Chekhov. 1995. The Cherry Orchard in a version by Peter Gill Oberon Classics. 1 870259 75 0 or 1 870259 53 X
Peter Gill's spare luminous version brings the psychological realism of Chekhov's characters into sharp focus. The Royal Shakespeare Company's production transferred to the Albery Theatre, West End in 1996.
Gill, Peter. 1987. Mean Tears & In the Blue: Oberon Books Limited. 1 870259 05 X
Set in present day London, these two ironic, unsparing and heartfelt plays are about fractured love affairs, passionate and callous. Both plays were premiered at the Royal National Theatre.
Gill, Peter. 1985. Small Change & Kick for Touch: Marion Boyars. 0 71452826 9
Gill, Peter. 1984. The Sleepers Den, J Williams Book Co: 9 99459673 X
Gill, Peter. 1976. Small Change: A Play, French's Theatre Scripts, 0 57301709 3
Gill, Peter. 1970. The Sleepers Den & Over Gardens Out: Calder & Boyars Ltd, 18 Brewer Street, London W1, 0 7145 0718 0 or 0 7145 0717 2. (See also the publisher's description)