Loading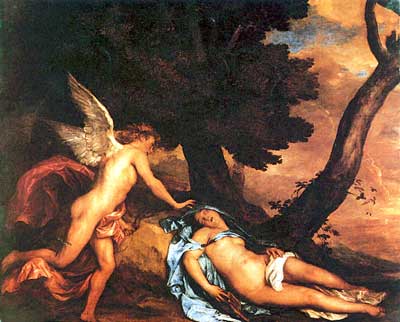 The Way of the World
Lyric Theatre, Hammersmith, 15 October 1992
ACT ONE

A Chocolate House

ACT TWO

St James's Park

ACT THREE

Lady Wishfort's House

An interval of 15 mins

ACT FOUR

Lady Wishfort's House

ACT FIVE

Lady Wishfort's House

The performance will run for approximately 3 hours

Scenario

LADY WISHFORT has a daughter MRS FAINALL, a niece MILLAMANT and a nephew SIR WILFULL WITWOUD. Millamant has two admirers, WITWOUD and PETULANT. Millamant's money is held in trust by her aunt, and if she marries without Lady Wishfort's consent half of it passes to Mrs Fainall. MIRABELL has previously had an affair with Mrs Fainall but is now in love with Millamant. When Mrs Fainall was thought to be pregnant Mirabell arranged for her to marry his penniless friend FAINALL. Mirabell has angered Mrs Marwood by rejecting her advances and Lady Wishfort by flirting with her to gain entry to her house where Millamant and her maid MINCING also live. Mirabell plans to get both Millamant and her fortune by dressing his servant WAITWELL as his uncle Sir Rowland and have him seduce Lady Wishfort ~ she will agree to marry him to disinherit Mirabell, and be publicly embarrassed when he is revealed to be only a servant. Mirabell will then be able to step in to release her from the contract, on condition that he may have Millamant and all her fortune. He has married Waitwell to Lady Wishfort's servant FOIBLE as security that morning. When they discover his plan, Fainall and Mrs Marwood try to turn the tables by revealing Mrs Fainall's affair with Mirabell, on condition that Lady Wishfort turn over all her estate to Fainall.

'Never was any prose so quick' Virginia Woolf

'Tell me if Congreve's fools are fools indeed' Pope

Congreve's plays 'will make no man better' Johnson

'People are taken in by "the glittering style". It's not glitter. Congreve is the same. It's real - a slice of life. Nothing at all incredible' Joe Orton

'Heav'n, that but once was Prodigal before, Tho Shakespeare gave as much; she could not give him more.' Dryden

A history of the play in production

The Way of the World was first performed in March 1700 by Thomas Betterton's company at Lincolns Inn Fields Theatre, London. Mrs Bracegirdle was outstanding as Millamant, a part written specially for her. Betterton played Fainall and John Verbruggen Mirabell, Mrs Barry, Mrs Marwood and Mrs Leigh made a notable Lady Wishfort. Coolly received, the play failed to improve the Company's troubled fortunes. After this it rarely played until 1729, when the Prince of Wales requested it. Its popularity then increased in momentum until it became a regular part of both Drury Lane and Covent Garden repertories, occasionally given by royal command. In December 1732 it was selected as the inaugural production of the new Theatre Royal, Covent Garden. Kitty Clive chose to play Millamant for her 1740 benefit, incorporating a new song setting by Handel, and she moved on 'by particular desire' to the role of Lady Wishfort in 1758. The famous Peg Woffington was so admired as Millamant between 1749 and 1755 that it was said that no one could play the part in her lifetime.

It was really after Mrs Abingdon's retirement from theatre in 1798 that the play began to disappear from contemporary repertories: at Drury Lane she had monopolised the role of Millimant for thirty years. John Kemble revived the play in 1800 but his limited comic ability made him an unsuitable Mirabell. After this the play languished until 1842 when a notable Victorian 'adaptation' at The Haymarket omitted Mrs Fainall's affair with Mirabell and turned Mrs Marwood into a male villain. Thus this ensemble play dropped out of fashion in a period which showed a general distaste for strong writing.

The play began to gain again in critical stature in 1904 due to The Mermaid Society's well-received London production with Nigel Playfair at Witwoud. Playfair went on to produce a very effective modern run twenty years later at The Lyric, Hammersmith with Edith Evans as Millamant (1924). Afterwards Evans made a powerful Lady Wishfort at Old Vic in 1948. John Gielgud directed and played Mirabell at the Lyric Hammersmith in 1953 with Paul Scofield as Witwoud and Margaret Rutherford as Lady Wishfort. Recent productions include the National Theatre at the Old Vic in 1965, the RSC at the Aldwych in 1978. The play was last seen in London when the Chichester Festival Theatre production transferred to The Haymarket in 1984.
Credits
Mirabell
Jeremy Northam

After training at Bristol Old Vic Theatre School, he worked in seasons at Salisbury, Nottingham, and Leatherhead where plays included The Promise, French Without Tears, and Rough Crossing; later at RNT Capt. Molineux in The Shaughraun, Osric, Laertes and Hamlet in Hamlet. Joseph Surface in School for Scandal and Edward in The Voysey Inheritance (Most Promising Newcomer 1989 Oliver Awards); at the Queen's Theatre, Andrei in Robert Strura's production of The Three Sisters, and at the Lyric, earlier this year, Elomire in the Olivier Award winning production La Bete. Television includes Stanhope in the BBC's Journey's End, A Fatal Inversion, Wish me Luck, Piece of Cake, Poirot, and House of Glass. Films include Hindley in Wuthering Heights and Soft Top, Hard Shoulder.

Fainall
Jonathan Phillips

Jonathan's previous theatre work includes extensive work at the Citizens' Theatre, Glasgow where his plays include: Design for Living, Mother Courage and her Children, Lady Windermere's Fan, Anna Karenina, La Celestina, Mary Stuart all directed by Philip Prowse. He also performed at the Citizens' Theatre in Death of a Salesman directed by Giles Havergal and Friends and Lovers directed by David McDonald. Other theatre work includes: Jimmy Porter in Look Back in Anger at Bristol Old Vic, Burning Point at The Tricycle, Loot at Leicester Haymarket, The Orphan at Greenwich, No Orchids for Miss Blandish at Bolton Octagon and School for Scandal and Another Country at Wolsey Ipswich. In London: In the Solitude of Cotton Fields at The Almeida, The Grace of Mary Traverse at The Royal Court, Gone and Who Knew Mackenzie at The Royal Court Upstairs. Television work includes: A Wanted Man, Yellowbacks, Traitors, Max and Helen, Clarissa, Young Indy, Between the Lines, and Poirot. Films include: Prick Up Your Ears, The Last of England, Leave to Remain, Killing Dad, and The Mystery of Edwin Drood.

Betty
Juliet Alderdice

West End credits include Les Miserables, Minnie Marx in Minnie's Boys, Oklahoma and Ratepayers Iolanthe. Played Mrs Seberg in Jean Seberg at The National Theatre, Belle in Christmas Carol at Birmingham Rep and Chichester, Mrs Eynsford-Hill in Pygmalion at Theatre Clwyd. Various operatic roles include Pamina in Magic Flute, at Purcell Room, Susannah in Marriage of Figaro and Eugene Onegin with Kent Opera. She has presented and narrated for BBC Children's Story time, and just finished a run at the White Bear Theatre in her one woman show A Little Weill.

Servant to Mirabell
Joe Tucker

Joe recently graduated from Webber Douglas. Theatre since includes a national tour of Lone Star , Knife Games at the Edinburgh Festival, Decadence at the New End and Alien Activity for the National Theatre Studio. Also, staged readings for the Leicester Haymarket and Paines Plough, Borrowed Time and The Tea Shop on radio and the film Bye Bye Baby for Channel 4.

Servant
Peter Sullivan
Witwoud
Tom Hollander

Tom's first professional engagement was at Chichester as part of the inaugural company at The Minerva Studio Theatre. He then played the Passer-By in The Cherry Orchard at the Aldwych with Judi Dench and Trip in The School for Scandal at The National Theatre. He appeared as Solomon in Kean in Toronto opposite Derek Jacobi and last year as Celia in Cheek by Jowl's As You Like It. (Nominated Ian Charleson Award). He has just completed another season at Chichester playing Oz in Me and My Friend and Hastings in She Stoops to Conquer.

Petulant
Crispin Redman

Crispin was trained at RADA and since then has performed extensively in the theatre. Leading parts at Leeds Playhouse, Sheffield Crucible, Harrogate Theatre, Watermill Theatre and Birmingham Rep include Ned in The Normal Heart, Pip in Chips with Everything, MC in Cabaret, Wilfred Owen in Wilfred, George in The Park, Lord Goring in An Ideal Husband and Hamlet. For the National Theatre; Question of Attribution, Hamlet, The Voysey Inheritance, Richard III, The Long Way Round (Studio) and Napoli Millionaria. In London: Henry IV at Wyndhams, Heaven at the Lillian Baylis and most recently Lelio in The False Servant at The Gate. Film and television work includes Another Country, Audition and Titus Andronicus.

Mrs Fainall
Emma Piper

Emma's previous theatre work includes work at The National Theatre in Undiscovered Country and more recently Mean Tears, The Women at The Old Vic, The Three Sisters at Manchester Royal Exchange, Great and Small for a Triumph tour and in the West End. At the Young Vic she has performed in Othello, Marino Faliero, and Antony and Cleopatra. Further theatre work includes Twelfth Night at The Watermill, Traitors at Hampstead, Heartbreak House for Nottingham Playhouse, The Changeling at Riverside Studios, Mrs Warren's Profession in Lincoln, The City Wives Confederacy at Greenwich and Les Liaisons Dangereuses in the West End and on the World Tour. Her TV work includes, most recently Casualty, Iphingenia at Aulis, The Voysey Inheritance, Dominion Status, Little Eyolf, Through a Glass Darkly and The Mike Yarwood Show. Films include: Rejections, Trespasses, Other Halves and Empire of the Sun.

Mrs Marwood
Eleanor David

Eleanor trained at the Royal Academy of Music and then at the Central School. Theatre includes: Sally Bowles in Cabaret, Ann in The Enemy Within, Anne in Summer at the National Theatre, Lady Devonshire in Victory at the Royal Court, Rosie in Brit trite, Royal Court, Fiona in the original production of When I was a Girl I used to Scream and Shout at The Bush and Edinburgh Festival and Ferlie in The Brave at The Bush, took over the role of La Marquise de Merteuil in Les Liaisons Dangereuses at the Ambassadors. Blanche Dubois in A Streetcar Named Desire at Bristol Old Vic, Elizabeth Proctor in The Crucible at Manchester Royal Exchange, the Countess in Kean at The Old Vic, Eve in Four Door Saloon, at Hampstead, Julia Craven in The Philanderer at Hampstead. TV includes: Sancia Borgia in The Borgias. Mother Frances in The Antonia White Quartet. May Dilke in The Member for Chelsea, Agnes Simcox in Paradise Postponed, Elizabeth Casterini in Rumpole: The Eternal Triangle, Sarah Vey in The Guilty, Katriona in Lovejoy, Jo Fallon in Shroud for a Nightingale, Eugenie in Reilly, Ace of Spies, Veronica in Facelift, Rachel in Aspects of Love, Jane Gibbs in Chancer and (to be shown next year) The Peter Barnes Trilogy for the BBC, Barbara Levy in The Golden Hello by Doug Lucie. Films include:. Denise in Ladder of Swords, Sylvia in Sylvia, Maddy in Comfort and Joy, the Wife in The Wall, Madame Ziblinsky in White Hunter, Black Heart, The Queen in La Donna del Re, Lily in Hanif Kureishi's London Kills Me.

Millamant
Barbara Flynn

Barbara has performed extensively on stage and previous theatre work includes Sorry at Sheffield Crucible, Norman Conquest at Birmingham Rep. In London at the National Theatre Plunder, The Philanderer, Early Days. Also Tales from Hollywood and Antigone both also directed by Peter Gill. At Hampstead she performed in The Perfectionist and Short List, at Greenwich in The Millionairess and most recently at The Gate Theatre in Women of Troy. Her television work includes Open All Hours, A Very Peculiar Practice I and II, Seasons Greetings, Day to Remember, Inspector Morse, The Beiderbecke Affair, The Beiderbecke Tapes, The Beiderbecke Connection, Benefactors, The Justice Game and Boon. Films include Britannia Hospital.

Mincing
Katy Murphy

Katy's theatre includes: Love on the Dole and Spring and Port Wine. The Steamie on tour for Wildcat Theatre Company, Beauty and the Beast, Mother Courage, and The Cherry Orchard at The Royal Lyceum, Edinburgh, Cutting the Rug Dundee Rep Theatre and The Evil Doers at The Bush; most recently she performed in The Black and White Minstrels, as part of the C P Taylor season at The Edinburgh Festival and The Kings Head Theatre, London. Katy's TV credits include, Tutti Frutti, Your Cheatin Heart, Oranges are not the Only Fruit for the BBC, Itch for Channel Four and most recently B & B for Thames.

Waitwell
Chris Langham

This production marks Chris' return to the stage after some seven years of television work as a performer, writer and producer in the UK, USA and Canada. His last theatre work was a 1985 tour of Australia in the title role of Larry Schue's The Nerd, prior to which he was The Assassin in Tim Rices' Blondel (Old Vic and The Aldwych) and The Sergeant of Police in the Joe Papp production of The Pirates of Penzance at The Theatre Royal, Drury Lane in 1982. He started his theatrical career in writing and performing in his own revues and one man shows and in 1976 was co-founder of The Science Fiction Theatre of Liverpool with Ken Campbell with whom he co-wrote and appeared in Illuminatus an epic five play cycle which was the first production in the Cottesloe Theatre at the then National Theatre.

Foible
Wendy Nottingham

Wendy's previous theatre work includes: Jane Eyre at Leeds Playhouse, Ambulance and the Young Writers Festival at The Royal Court. The Crucible at the Young Vic Studio. The Shaughraun and The Voysey Inheritance at the National Theatre. Her television work includes: Precious Bane, Tumbledown, The Bill, A Very Peculiar Practice, What's Got Into You, Casualty, Shrinks and Kinsey, Her film work includes: Short and Curlies directed by Mike Leigh.

Lady Wishfort
Sheila Hancock

Sheila's work as an actress in the theatre includes Rattle of a Simple Man at The Garrick, Absurd Person Singular at The Criterion, Annie at Victoria, Sweeney Todd at Drury Lane and Entertaining Mr Sloane New York. For the RSC she has performed in Peter Pan, Titus Andronicus and A Winter's Tale and for RNT in Duchess of Malfi and The Cherry Orchard. She recently performed Prin at The Lyric Hammersmith and earlier this year A Judgement in Stone where she played Eunice Parchman. She has been Associate Artistic Director of Cambridge Theatre Company and was artistic director of the RSC, regional tour directing Midsummer Night's Dream and then Sheridan's The Critic at the RNT. She has starred in numerous TV comedy shows including The Rag Trade, But Seriously - Its Sheila Hancock, Jumping the Queue, Gone to the Dogs, Gone to Seed, and Single Voices which she also wrote. Her film work includes Three Men and a Little Lady, Making Waves and Buster. A founder member and director of the Actor's Centre, she was awarded an OBE in 1974 and wrote Ramblings of an Actress in 1989. She last worked with Peter Gill at the Royal Court in The Soldier's Fortune in 1967. It's a source of some anxiety to her that he waited 25 years to request her services again.

Peg
Selina Griffiths

Selina trained at Central School of Speech and Drama where her roles included: Kaleria in Summerfolk, Lady Britomart Undershaft in Major Barbara, Feste in Twelfth Night, Hilde in The Lady from the Sea and a member of the company in the devised production of T ales from the Decameron (directed by Nick Ward). This is her first professional engagement.

Singer
Juliet Alderdice
Servant to Lady Wishfort
Peter Sullivan

Peter trained at Central and the HB Studio, New York. His theatre work includes: Revelations at Chester, Action Replay, George in Our Town and Lucio in Measure for Measure in Manchester, Barbarians in London. He was a member of the Catalan Performance Group La Fura Dels Baus before joining the National Theatre for the world tour of Richard III and King Lear. His other work for The National includes Napoli Millionaria and The Runners, Musicians and Alien Activity at The National Studio. His TV work includes The Bill and Taking Liberties, his films: Expresso Splasho, Duplicity and The Waiter.

Sir Wilfull Witwoud
Gary Olsen

Gary didn't attend drama school but 'trained' on the road with fringe companies such as Incubus and Lumiere and Son in the 70s. After a brief and penniless attempt to become a punk Icon he returned to acting in the film Bloody Kids directed by Stephen Frears in 1979. Since then his many credits include: Theatre - The Rocky Horror Show, Up on the Roof (nominated for Olivier Award) Steven Berkoff's Metamorphosis (Mermaid) Serious Money (Wyndhams), Saved, The Pope's Wedding, Welcome Home, Dialogues (all Royal Court) What the Butler Saw (Hampstead and Wyndhams) and Bad Boy Johnny and the Prophets of Doom (Melbourne). TV includes: The Day of the Triffids, Dancers, Metamorphosis, Wilderness Road (BBC), The Bill, Prospects (ITV) and The Young Indiana Jones Chronicles (USA). Film includes: Outland, Party Party, Winter Flight, The Birth of the Beatles, and Peter Greenaway's The Cook, the Thief, his Wife and her Lover, Gary is currently to be seen playing Ben in Andrew Marshall's BBC sitcom 2.4 Children.

Director
Peter Gill

Associate Director of National Theatre since 1980, Associate Director of Royal Court (1970-1972), Founding Director of Riverside Studios (1976-80) and Founding Director of National Theatre Studio (1984-90). Plays he has written include: The Sleeper's Den, A Provincial Life (from a short story by Anton Chekhov), Over Gardens Out, Small Change, Kick for Touch, As I lay Dying (after William Faulkner), In the Blue, Mean Tears. Adaptations The Merry-Go-Round, Touch and Go, The Cherry Orchard. As a director work includes: at The Royal Court: A Collier's Friday Night, The Daughter-in-Law, The Widowing of Mrs Holroyd, The Merry-Go-Round, A Soldier's Fortune, The Local Stigmatic (also at Traverse Edinburgh in a double bill with The Dwarfs) Life Price, Crimes of Passion, The Duchess of Malfi, Crete and Sergeant Pepper, Over Gardens Out, Small Change, Sleeper's Den, At Riverside Studios Small Change, As You Like It (also Nottingham Playhouse/Edinburgh Festival) The Cherry Orchard, The Changeling, Measure for Measure, Julius Ceasar. Also: O'Flaherty VC (Mermaid) June Evening (tour) Much Ado About Nothing (Stratford Connecticut) Landscape, Silence (Lincoln Centre, New York) Hedda Gabler (Stratford Ontario) A Midsummer Night's Dream (Zurich Schauspielhaus) Twelfth Night (RSC) Fishing (New York Shakespeare Festival) Bow Down, Down by the Greenwood Side (Queen Elizabeth Hall) The Marriage of Figaro (Opera North). For the National Theatre, Scrape Off the Black, A Month in the Country, Don Juan, Much Ado About Nothing, Danton's Death, Major Barbara, Kick for Touch, Small Change, Tales from Hollywood, Antigone, Venice Preserv'd, Fool for Love (also Lyric, Shaftesbury Avenue) The Festival of New Plays, Mean Tears, Mrs Klein (also Apollo theatre) and Juno and the Paycock.

Assistant Director
Paul Miller
Set Designer
Tom Piper

Tom Piper graduated from Trinity College, Cambridge in 1988 before attending the Slade School of Art to train in theatre design. Tom's design work includes: The Masked Ball for Dublin Grand Opera; The Philanderer at Hampstead, Mrs Warren's Profession, The Dark River, His Majesty, Cat with Green Violin, and We the Undersigned for the New Orange Tree Theatre; Gitta's Atonement at the National Theatre Studio; The Cherry Orchard for Nottingham Playhouse; Golem for Northern Stage Company, No one Writes to the Colonel for The Lyric Studio, Cyrano de Bergerac, Love's Labours Lost and The Baccae all for the Arts Theatre Cambridge; La Chunga and The Healer for the Old Red Lion, Cardboard City for the Soho Poly; Cat in the Ghetto for the Tabard, Chiswick which won the Charrington London Fringe Award for Best Design 1989/90; and Noyes Fludde at St James Church, Piccadilly, The Albert Hall and The Festival Hall. Tom has also been Assistant to Voytek on Dreams in an Empty City, Lyric Theatre Hammersmith Don't Go Away Mad, Donmar Warehouse and co-designed M Butterfly at the Schauspielhaus, Hamburg. Tom has also assisted Chloe Obolensky for Peter Brook's production of The Tempest in Paris, Bajazet at the Almeida Theatre and III Combattimento Di Tancredi E Clorinda for Netherlands National Opera, Amsterdam. Tom is currently designing The Rock Station for the Soho Theatre Company.

Costume Designer
Moggie Douglas

Moggie read Modern Languages at Trinity College, Dublin and attended the Motley Theatre Design Course at Riverside Studios. Design credits include Watermusic Soho Theatre Company, The Fastest Clock in the Universe, Hampstead Theatre, 2 Samuel II Etc, Royal Court, Theatre Upstairs, The Pitchfork Disney, Bush Theatre; Democracy at the Gate Theatre; After You With the Milk, My Mother Said I Never Should and The Winter's Tale all at the Salisbury Playhouse; Rent Party and Fatty, Theatre Royal, Stratford East; Noises Off, Leicester Haymarket; Love Story of the Century, Monstrous Regiment and Free, London New Play Festival. She has worked extensively in new dance, including Victoria Marks at the Lincoln Centre, New York; Adventures in Motion Pictures, ICA; English New Dance Theatre, New Midlands Dance Company, and several performances at The Place Springloaded Festival. As Assistant Designer, she has worked for Theatre de Complicite; the Royal Shakespeare Company (with Ultz); Opera Factory, l'Opera Comique, Paris and the Royal Opera House/Kirov production of The Fiery Angel (with David Roger).

Music composed by
Terry Davies

Terry was born in Sussex and studied music at Surrey University where he gained a Batchelor of Music. He has composed for Music Libraries, National Film School and BBC Radio Jingle Package.

At the Royal National Theatre he has worked on Guys and Dolls, Rough Crossing, Dalliance (arranger and MD). He was Musical Director for Beggars Opera, Schweyk in the 2nd World War, Lorenzaccio, King Lear, The Shaughraun, Mrs Klein, Racing Demon, White Chameleon, Murmuring Judges and The Rise and Fall of Little Voice which began at the RNT studio and is now at the Aldwych. Upon the re-opening of the Cottesloe Theatre he composed the music for the festival of New Plays.

The productions he has composed music for include Tales from Hollywood, Antigone, Neaptide, The Misanthrope, Schism in England, all for Royal National Theatre. For Radio 3 A Handful of Pleasant Delights, Mystery of the Chateau of Dice (silent picture) for British Film Institute and Hamlet RNT Education Dept. Richard III Iceland National Theatre, The Birds (a musical) Istanbul City Theatre, Coriolanus RSC, Private Times Library Theatre Manchester, Whale Crucible Theatre Sheffield.

Lighting Designer
Stephen Wentworth

Stephen has lit many shows around London and in the provinces, but most of his work was at the National Theatre where he was resident for 14 years. For the National Theatre Strawberry Fields, The Camilla Ringbinder Show, Bow Down, The Passion (with William Dudley) Half Life, Love Letters on Blue Paper, Herod, Don Juan, Much Ado About Nothing, Danton's Death, Major Barbara, Kick for Touch, Small Change, Tales from Hollywood, Venice Preserv'd, She Stoops to Conquer, Fool for Love, Not about Heroes, Neaptide, Coming into Land, and Anthony and Cleopatra. Stephen also worked with Peter Gill on the Cottesloe Season of New Plays. Other credits include: Overruled, Emigres, Troilus and Cressida, Bread (all for the Young Vic), Crossing Niagara and Bloody Neighbours (ICA) Boogie, Masterclass, Half Life and Fool for Love (West End). Stephen is now resident senior Lighting Designer for the Tussauds Group. Recently Stephen has been working with Compass theatre lighting the national tours of Royal Hunt of the Sun, Julius Caesar and Amadeus.