Loading
Peter Gill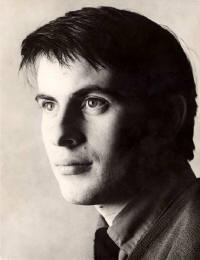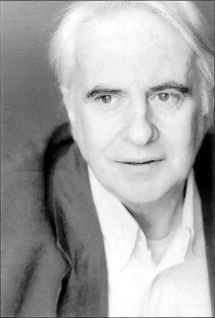 Welcome. This web site contains a collection of pictures, essays, interviews, reviews, cast lists, programme notes, and other details relating to the plays, productions and studio of playwright and director Peter Gill. There are about 400 pages, half a million words and over 600 images here, so far. As well as a record of Peter Gill's work, it is an educational resource.
Peter Gill was born in 1939 and raised in Cardiff, Wales. He started work as an actor, both on stage and on film. See his résumé for more details.
Known for his plays and adaptations, he is considered to be one of the most important directors of the last thirty years, beginning with ground-breaking productions of plays by D H Lawrence, Heathcote Williams, and Joe Orton at the Royal Court Theatre, where he was Assistant Director and an Associate Director. During the seventies and eighties he directed major productions of classical work:
at Riverside Studios, Hammersmith, West London, where he was the founder director from 1976
the National Theatre, where he was Associate Director (1980-1997) and the founding Director of the Royal National Theatre Studio (1984-1990), and at
the Royal Shakespeare Company.
He has directed nearly one hundred productions in the UK, continental Europe and North America, including work by Shakespeare, Büchner, Shaw, Otway, Ibsen, Sophocles, O'Casey, Turgenev, Harold Pinter and Congreve and in the contemporary repertoire by John Osborne, Christopher Hampton, Sam Shepard, Tony Harrison, Nicholas Wright and Richard Nelson.
His plays include The Sleepers Den (Royal Court, 1965), Over Gardens Out (Royal Court, 1968), Small Change (Royal Court, 1976), Kick for Touch (Royal National Theatre, 1983), Cardiff East (Royal National Theatre, 1997), Certain Young Men (Almeida Theatre, 1999) and The York Realist (English Touring Theatre, 2001) and Original Sin (Sheffield, 2002).
Current productions and events
Peter Gill will direct Robert Holman's Making Noise Quietly at the Donmar, 19 April - 26 May 2012
On this site
Peter Gill Studio
Click here for more information about the history of the Studio, its mission and its past and present members.
Contact information
Agent's address:

Casarotto Ramsay and Associates Ltd
National House
60-66 Wardour Street
London W1V 4ND
Phone: +44 20 7287-4450
Fax: +44 20 7287-9128

Electronic mail

Agent: or
Webmaster: