Loading
"The Adriatic Whore"
(Venice Preserv'd Act II Scene 3)
Italy always exercised a special fascination for English writers, with Venice of particular interest. Mistress of an Empire, surrounded by water, with a thriving commercial life and a republican government, it provided the perfect setting for romantic criticism of the British way of life.
William Wordsworth on the Extinction of the Venetian Republic (1802)
Once did She hold the gorgeous East in fee;
And was the safeguard of the West: the worth
Of Venice did not fall below her birth,
Venice, the eldest Child of Liberty.
She was a maiden City, bright and free:
No guile seduced, no force could violate;
And when she took unto herself a Mate,
She must espouse the everlasting Sea.
And what if she had seen those glories fade,
Those titles vanish, and that strength decay?
Yet shall some tribute of regret be paid
When her long life had reached its final day;
Men are we, and must grieve when even the Shade
Of that which once was great is passed away.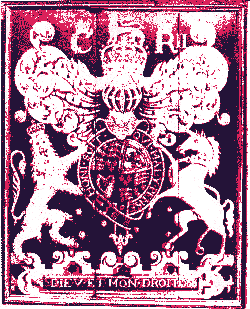 Shelley on England (1819)
An old, mad, blind, despised, and dying king, —
Princes, the dregs of their dull race, who flow
Through public scorn, — mud from a muddy spring, —
Rulers who neither see, nor feel, nor know
But leech-like to their fainting country cling,
Till they drop, blind in blood, without a blow, —
A people starved and stabbed in the unfilled field, —
An army, which liberticide and prey
Makes as a two-edged sword to all who wield, —
Golden and sanguine laws which tempt and slay;
Religion Christless, Godless — a book sealed;
A Senate, — Time's worst statute unrepealed, —
Are graves, from which a glorious Phantom may
Burst, to illumine our tempestuous day.