Welsh /English
Geoffrey of Monmouth (c.1090-1155)
Brutus Names the Island
In the meantime Brutus had consummated his marriage with his wife Ignoge. By her he had three sons called Locrinus, Kamber and Albanactus, all of whom were to become famous. When their father finally died, in the twenty-third year after his landing, these three sons buried him inside the walls of the town which he had founded. They divided the kingdom of Britain between them in such a way that each succeeded to Brutus in one particular district. Locrinus, who was the first-born, inherited the part of the island which was afterwards called Loegria after him. Kamber received the region which is on the further bank of the River Severn, the part which is now known as Wales but which was for a long time after his death called Kambria from his name. As a result the people of that country still call themselves Kambri today in the Welsh tongue.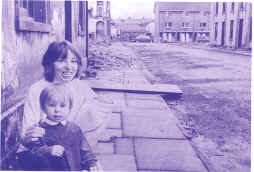 From Historia Regum Britannia, c.1136. trans. Lewis Thorpe, History of the Kings of Britain. 1966
Gerald of Wales (c.1146-1223)
The Old Man of Pencadair
During me military expedition which king Henry II made in our days against South Wales, an old Welshman at Pencadair, who had faithfully adhered to him, being desired to give his opinion about the royal army, and whether he thought mat me rebels would make resistance, and what would be the final event of this war, replied, "This nation, O king, may now, as in former times, be harassed, and in a great measure weakened and destroyed by your great powers, and it will often prevail by its laudable exertions; but it can never be totally subdued through the wrath of man, unless the wrath of God shall concur. Nor do I think that any other nation than this of Wales, or any other language, whatever may hereafter come to pass, shall, in the day of severe examination before me Supreme Judge, answer for this corner of the earth."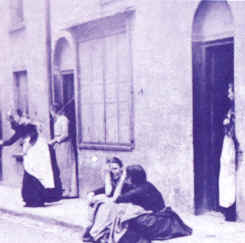 From Descriptio Kambriae, 1193, trans. R C Hoare, Description of Wales, 1806
Howard Spring (1889-1965)
When winter set in I became engaged as a regular Saturday errand boy at the greengrocer's and fishmonger's. Before there was light in the sky I would be at the shop where a natty little pony was pawing the ground, harnessed to a light cart. The greengrocer was a woman, and a devil of a driver. ...
I loved those rides, though to this day I can feel the bitter tingling in my feet that did not reach down to the friendly straw strewn on the floor. ..Over the river bridge we went before a soul was stirring, and into the heart of the town. There in Costume House Street, which is Cardiff's Covent Garden, I held the pony while the woman chaffered over boxes of kippers and crates of oranges, sacks of potatoes and all the ingredients of her picturesque calling.
From Heaven Lies About Us. 1939
David Lloyd George (1863-1945)
Wales is the land that produced heroes and martyrs in the strife for religious freedom when Birmingham was a mere swamp. It is the land that gave England her simplest and strongest statesman — Oliver Cromwell; yet it is the land that is ignored by England's tawdriest statesman — Joseph Chamberlain. Some people talk as if they had the British Empire in their backyard. They put up their notice "No admission except on business" and set up Mr Chamberlain there and say "Beware of the dog". Let him bark! If there is one thing the Liberals need it is a man to sit on the Front Bench to unmask the pretensions of this electro-plated Rome, its peddling imperialism and its tin Caesar.
From a speech to a Liberal Convention in Cardiff, 1898
Aneurin Bevan (1897-1960)
It is in no pure Party spirit that we are going into this election. We know that in us. and in us alone. lies the economic salvation of this country and the opportunity of providing a great example to the world...
We are the builders. we have been the dreamers, we have been the sufferers, now we are the builders. We enter this campaign not merely to get rid of the Tory majority — that will not be enough for our task. It will not be sufficient to get a parliamentary majority. We want the complete political extinction of the Tory Party and twenty-five years of Labour Government.
From a speech to the Labour Party Conference, 1945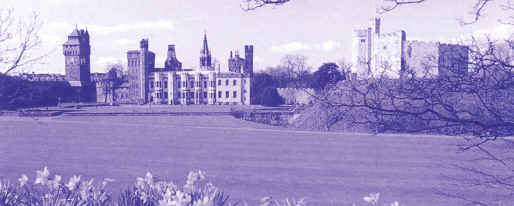 Roald Dahl (1916-96)
It was my first term [at Llandaff Cathedral School] and I was walking home alone across the village green after school when suddenly one of the senior twelve-year-old boys came riding full speed down the road on his bike about 20 yards away from me. The road was on a hill and the boy was going down the slope, and as he flashed by he started backpedalling very quickly so that the free- wheeling mechanism of his bike made a loud whirring sound. At the same time, he took his hands off the handlebars and folded them casually across his chest. I stopped dead and stared after him. How wonderful he was! How swift and brave and graceful in his long trousers with bicycle-clips around them and his scarlet school cap at a jaunty angle on his head! One day, I told myself, one glorious day I will have a bike like that and 1 will wear long trousers with bicycle-clips and my school cap will sit jaunty on my head and I will go whizzing down the hill pedalling backwards with no hands on the handlebars.
From Boy, 1984
Raymond Williams (1921-88)
I was not oppressed by the university ... the teashop, acting as if it were one of the older and more respectable departments, was a different matter. Here was culture, not in any sense I knew, but in a special sense: the outward and emphatically visible sign of a special kind of people, cultivated people. They were not, the great majority of them, particularly learned; they practised few arts; but they had it, and they showed you they had it. They are still there, I suppose, still showing it, though even they must be hearing rude noises from outside, from a few scholars and writers they call — how comforting the label is! — angry young men.
As a matter of fact there is no need to be rude. It is simply that if that is culture, we don't want it; we have seen other people living.
From Resources of Hope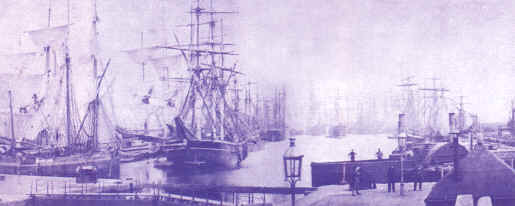 Danny Abse (1923-)
Loi was three years older than I. Seventeen years from his shadow he stood, tall and well built, with a lolling massive head full of air, instead of brains, and with no neck at all worth talking about. If Modigliani had painted him, he would have just looked about normal. ...
I was lying down on the grass near the quarry, chewing a blade of grass when I heard his voice. "Hello," he called. Loi sat down beside me, pulled a stem of grass from the earth and started chewing at it like me.
'Whassermarra with your brother Leo?" asked Loi. "Saw 'im in town with a white thing round his leg." "Broke it," I said. "Mam's pleased because that's stopped him going to Spain."
'What's wrong with Spain?" demanded Loi.
"Don't you know, Loi? — there's a war going on."
He looked at me incredulously. We sat there awhile: looking over the rooftops at the distant Bristol Channel shimmering in the sun that shone out of a bald blue sky
From Ash on a Young Man's Sleeve, 1954